It is December, just when the wind was getting chilly, with most people taking a deserved break from work to travel and be with loved ones. When the exchange of gifts becomes commonplace, it's quite easy to overlook a few things, especially those that matter.
But, in the spirit of giving and community awareness, HUAWEI teamed up with Friends of the Environment (FOTE) to show love and care for Internally Displaced Persons (IDPs) in Abuja.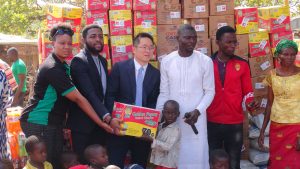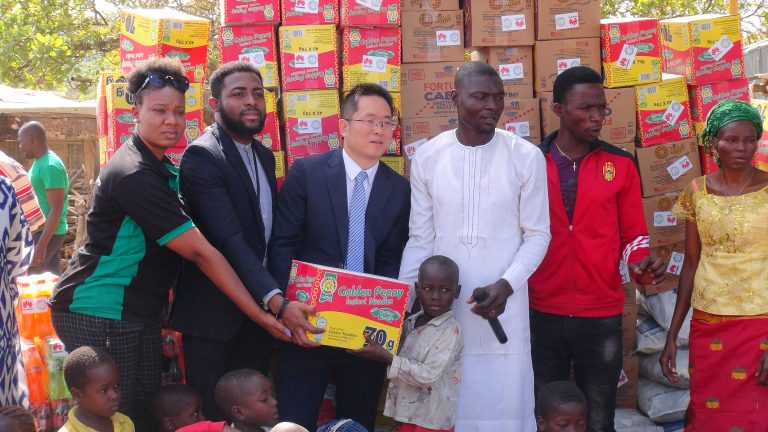 Nigeria is ranked 8th among the 9 countries in the world with the highest number of displaced persons (1.2million) and 4th in Africa, trailing DR Congo, Sudan and South Sudan.
IDPs are simply people who are on the run from home, facing, as in the case of Nigeria, multi-faceted complex and often over-lapping issues like insurgency, communal conflicts, flooding and violence between pastoralists and farmers.
These people flee from their homes in search of basic human needs, food, shelter and clothing; and they live in little colonies or camps with aid from the government, organizations and individuals.
Huawei, showing a high level of social responsibility and empathy, visited two IDP camps namely Area One IDP Camp and New Kuchingoro IDP Camp with a combined population of just a little over 4,200 persons.
The donations made to the camps comprised solar lamps in particular, food items, clothing, and sanitary pads for women.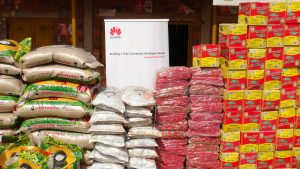 Speaking at the handover of the items, the Huawei representative reiterated their commitment to connect with people, not just on a technological level but also on the human and humane level.
While socially responsible organizations are reaching out to help IDPs, the surface in reality has barely been scratched. The Chairman of the New Kuchingoro IDP Camp remarked with glee that this was the first time they were receiving any form of aid since 2014.
According to Internal Displacement Monitoring Centre (IDMC), in the first half of 2019, about 142,000 new displacements were recorded in Nigeria, 140,000 by conflict and 2,000 by disasters.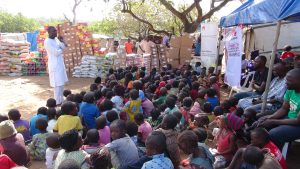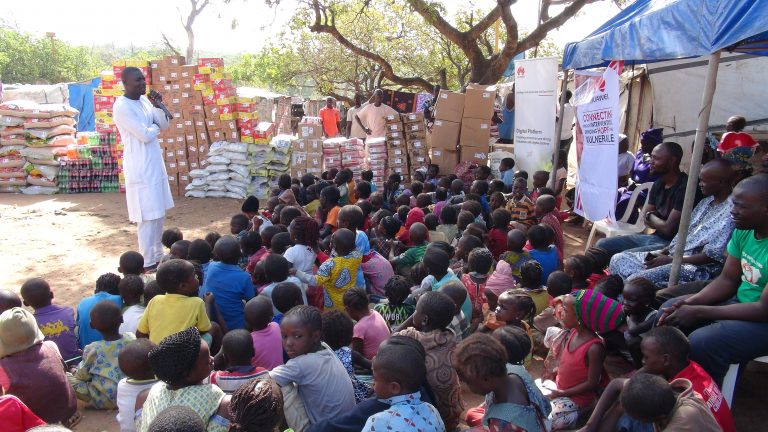 Huawei has a tradition of caring for the less privileged, and it would go a long way if other organization would set their moral compass right and take a cue from the Asian tech giants.
Friends of the Environment remains committed to advocacy for the needy in society, while ensuring the use and application of energy efficient tools and practices at home and in the workplace.