Huawei today Nov. 17th, 2016 officially donated 2,000 First Aid kits and 2,000 Umbi cut Kits to the Ministry of Health Lagos state.
The ceremony had in attendance The Honourable Commissioner for Health Lagos State Dr. Jide Idris, The Permanent Secretary, Ministry of Health Lagos State Dr. Mrs. Modele Joyce Osunkiyesi, the Public Relations Manager Huawei Technologies Nigeria Limited Ms. Fancy Feng Hongjuan, Deputy Managing Director Enterprise Business Huawei Technologies Nigeria Limited Mr Leo Li Feng.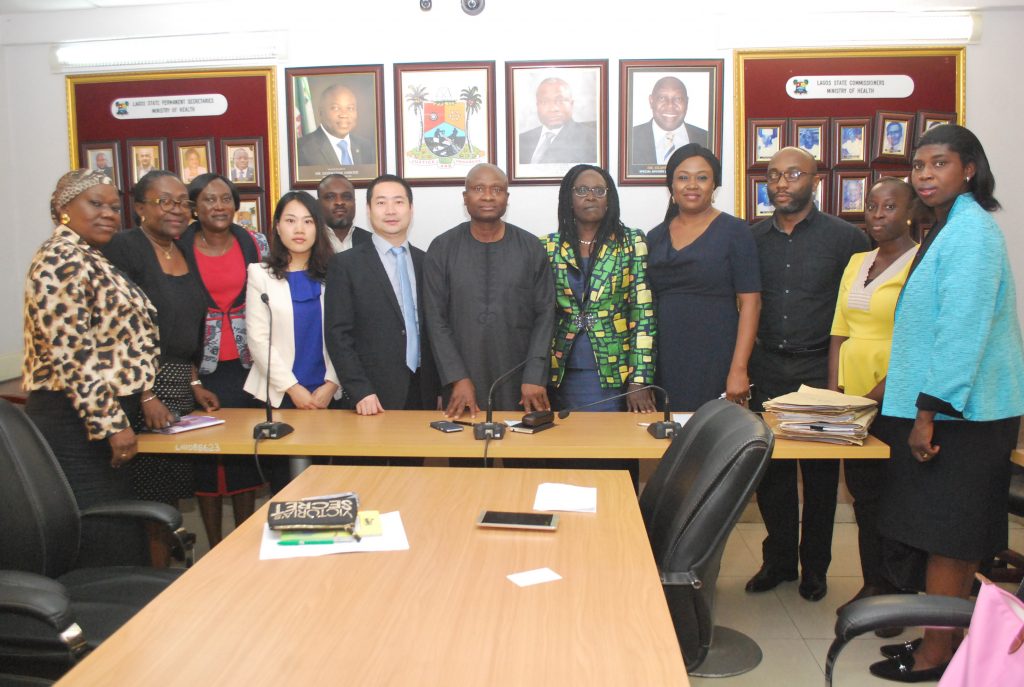 Other officials in attendance were the Director Healthcare Planning Research & statistics, Ministry of Health Lagos state Dr. Olufemi Taiwo, Director Administration & Human Resources Ministry of Health Lagos state Mrs Adebowale Ganiyat Tunwashe, Representative of Lagos State Ambulance Services (LASAMBUS) Mr Jamiu Ajibola Abari, Representative of the Director Pharmaceutical services, Ministry of Health Lagos state Mrs O.I Omolanbe, the Directors of Friends of The Environment, Mr. Ifeanyi Maduka and Mrs. Kunbi Adesokan.
Huawei Technologies made a donation of 2000 First Aid Kits and 2000 Umbi cut kits to the Ministry of Health Lagos state. The donation was supervised by Huawei's CSR partner organization, Friends of The Environment, FOTE (a non-governmental organization).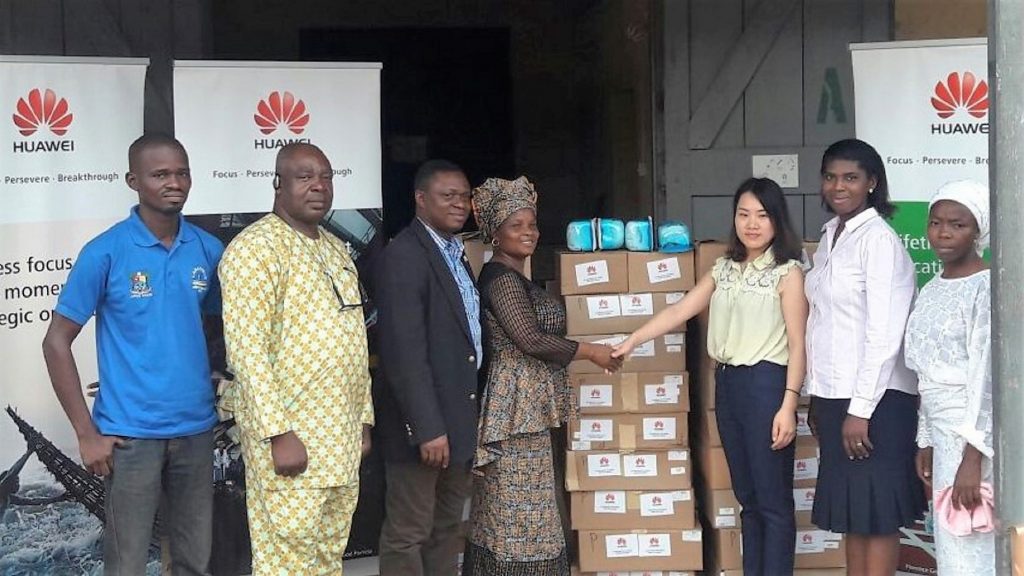 The Honourable Commissioner, Dr. Jide Idris in his speech, appreciated Huawei's effort in contributing to the well-being of Nigerians.  According to him, the choice of Huawei's contribution towards children's healthcare and birthing care is timely because these were major focus areas for the ministry at the moment.
He further stated that the Umbi cut kits were recently used by the ministry in the sensitization program of the medical outreach. The program was carried out in Ikorodu for pregnant women.
On the other hand, the first aid kits will be useful for schools, medical centers, and emergency care the commissioner added. He concluded by saying that he looks forward to a long-lasting relationship with Huawei Technologies Nigeria Limited.
Responding, Fancy Feng Hongjuan, the Public Relations Manager for Huawei Technologies Nigeria Limited, said that Huawei was pleased to partner with the Lagos State Ministry of Health on tackling some of the healthcare challenges faced by the state.
The Representative of the director Pharmaceutical services Ministry of Health Lagos State Mrs Omolanbe thanked Huawei in her closing remarks for their tremendous effort especially considering the current economic situation.
She also assured Huawei that the kits will be put to the best use, while reaffirming the state's drive towards accountability and accuracy in all dealings.
Watch the slideshow video below
About Huawei
Huawei is a leading global information and communications technology (ICT) solutions provider. Our aim is to enrich life and improve efficiency through a better connected world, acting as a responsible corporate citizen, innovative enabler for the information society, and collaborative contributor to the industry.
Driven by customer-centric innovation and open partnerships, Huawei has established an end-to-end ICT solutions portfolio that gives customers competitive advantages in telecom and enterprise networks, devices and cloud computing. Huawei's 170,000 employees worldwide are committed to creating maximum value for telecom operators, enterprises and consumers.
For more information, please visit Huawei online at
www.huawei.com or follow us on:
http://www.linkedin.com/company/Huawei http://www.twitter.com/Huawei http://www.facebook.com/Huawei http://www.google.com/+Huawei