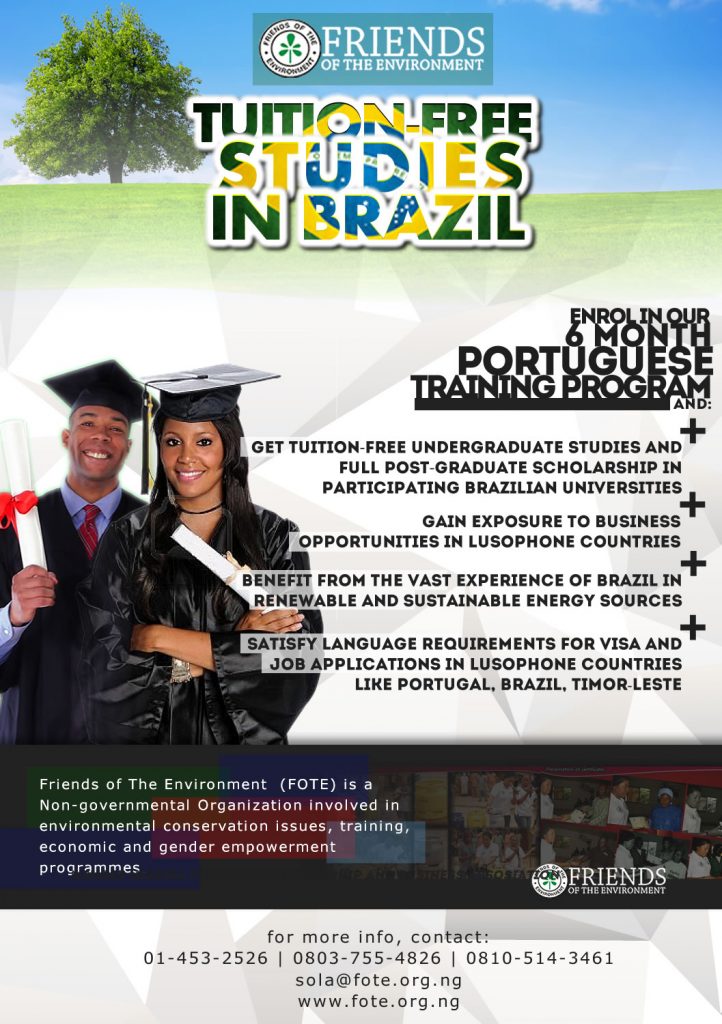 A unique opportunity to study in Brazil – the World's 5th largest economy, and arguably the most ecologically diverse country in the world. Brazil is a veritable mecca for culture tourists, academics, artists and eco-travelers.
Successful candidates will obtain full scholarships for post-graduate studies, and tuition scholarships for undergraduate studies.
The prerequisite 6-month language proficiency course which starts in October 2015 also offers entrepreneurs and other business professionals the chance to broaden their business horizons to include Brazil, Portugal, Angola, and other Portuguese-speaking countries in Africa.
To view a list of participating  Brazilian universities and the courses they offer click here.
Training Fees:
Undergraduates 

₦195 500.00

Post-graduates 

₦225 900.00
The training fees are payable once or half and then quarter twice, all prepaid. The fees are inclusive of the Celpe-Bras exam registration fees and learning materials.
Registration starts 17th of August.
for more info, contact: 01-453-2526 | 0803-755-4826 | 0810-514-3461 | sola@fote.org.ng